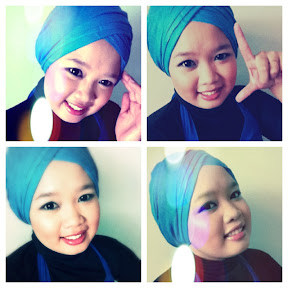 Im sorry
I cant stop myself to keep trying & experimenting the new style of hijab ..
But im really depend kat my mood
Mood ok, i sanggup berlilit2 bagai
Mood tak ok, sendr mau ingt
I prefer plain pashmina to make the turban style.
Klu pashmina corak pun bole, but its my opinion yawww
Depends masing2 la kan
Mata lain2 ape...
Hehehe
p/s: ade ke sesape yg nak tutorial turban style ni?
kite buat paling simpleeeee je...
tak smpi 2minit, dh leh siap....
(blushing)
>_<