weeehuuuuuuuu
mood raya wehhhhhhhh
berhabukkk haaaaaa blog menantikan mood blogging dtg balik
hahahah
wehh
ingt senang ke nk ade mood blogging
kdg2 smpi sebulan dua tau takde mood blogging
tp ku gagahkn jugak nk share cerita raya aku dlm blog si leha ni
nnti dh tua2 aku leh bc balik blog aku
Syawal 2012
tahun ni turn raya kat kg laki aku
Temin, Sg Siput, Perak yawwwww
alhamdulillah
dh masuk tahun ke tiga raya ngan Mr. Azham
awwwww
n antara tahun yg aku leh turun solat raya
pagi2 raya, nk g solat raya,, mengah2 aku kejor mak aku menapak ke masjid
uihh
lajunya mak mertua aku jalan uiiiii
sbb nak dapat saf depan katanya
haa
mmg dpt saf depan
masuk je surau, kembang kuncup hidung aku tahan nafas naga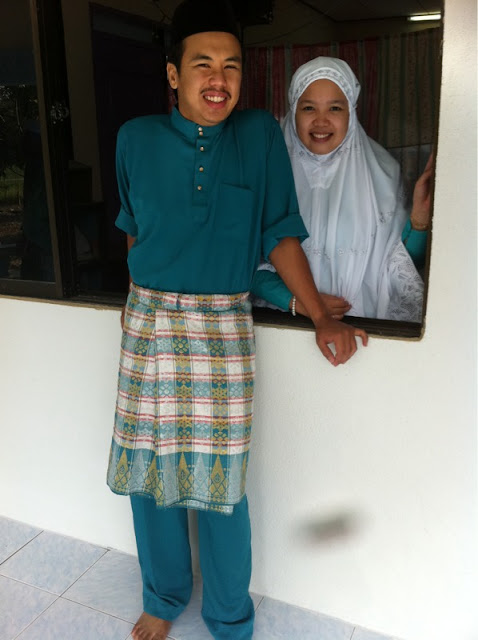 Mr. & Mrs. Azham
habis je solat raya
org sume berkejar nk lik umh
tibe2 aku nmpk mamat comel ni
pki bj lebih kurg kaler aku
laki aku rupenye....
aku pewittttt pewitttttt ckit
dia trus pndang tuuuuuu
mmg btul laki aku
amboi, pantang dgr pewiittt
suciii je muka g solat raya
kan ecah kannnnnn
makkkkk...
nak amik gmbr...
syium2 makkkk...
mak aku pun redho je laaaa
aihhhh
manakan cukup 3-4 keping gmbr je
kena la amikk gmbr lagikkkkkk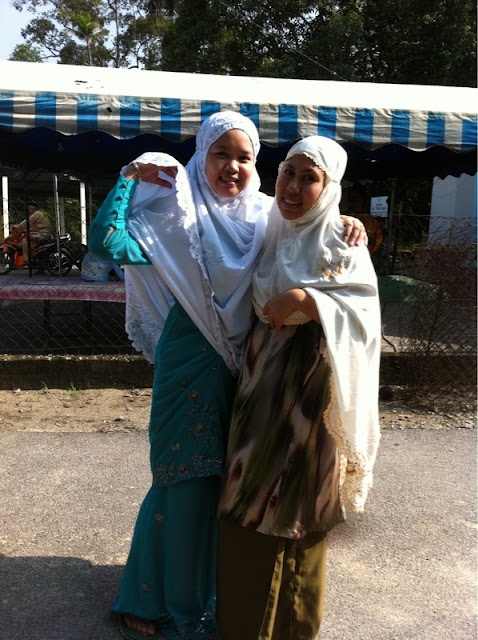 dan lagikkkkkkkkkkk
aih
filem byk
so amik la gmbr byk2 smpi lebammm
smpi umh
siap2 pki tudung
nk salam raya...
n balun kuih raya sendr
aku yg isi kuih dlm balang
aku jugak yg abiskn kuih dlm balang tu
to be continued
sbb gmbr raya aku takleh uploadddd
caisss!!
terbantut entry aku!!